This is an excerpt from my book, Tattooed King, Unraveling the Mystery of Jesus by Kathryne Leach, M.A.
What is the book about? Most folks, even Christians have an incomplete image of Jesus. People of His time thought He was Elijah, a fiery prophet whom they rejected due to his repentance message. Jesus continued that same message. A mild-mannered man wouldn't call out a fight. Jesus was bold with a compassionate and merciful heart toward the common man. He healed everyone and spoke to storms and demons in a commanding voice. Jesus didn't pretend. Do we really know Jesus?
This books removes the mystery of who God is by clearly unraveling the riddles Jesus taught. Religion has made Kingdom teachings about the afterlife. Discover a countercultural King operating a revolutionary society here on earth through us and presents practical ways Christians can impact social change. It tackles fifteen parables, clearly presenting those with Kingdom principles as described in Scripture, each providing clues to know His character, His preferences, dislikes, principles and unique perspective. By piecing together these clues we form an accurate picture of Him. Jesus said, "To you it has been given to know the mysteries of the kingdom of God." 
Illustrated by my relateable personal experiences of applying these principles in forty years of Christian life, each chapter includes questions to help you live your beliefs authenticly.
The Principle of Faithfulness
Faithfulness as a Kingdom principle is seen in Matthew 25:21-29 and Matthew 13:23. The Parable of the Talents shows us that God is pleased when we increase what He has given us and rewards us comparably. Likewise, God is angered when we squander His gifts. God summarily proclaims, 'For to everyone who has, more will be given, and he will have abundance; but from him who does not have, even what he has will be taken away" (Matthew 25:29).
The faithfulness principle operates stealthily behind the scenes, as do most Kingdom codes. Faithful people are humble servants whose reliability refreshes the hearts and ease the mind of leaders who know they can depend on them. Proverbs 25:13 says, "As the cold of snow in the time of harvest is a faithful messenger to those who send him, for he refreshes the soul of his masters."
 Faithfulness is demonstrated by thoroughness in the performance of duty. Being thorough is a sought after, valuable trait in society, to employers and in personal relationships. In a society that espouses church hopping, divorce, and frequent job changes to benefit the worker, a faithful person has become a rarity, sadly. As Christians, we should be modeling faithfulness in adherence to the scriptures. A faithful person is true to one's word, promises, vows, etc. They are steady in allegiance or affection, loyal and constant in their moods.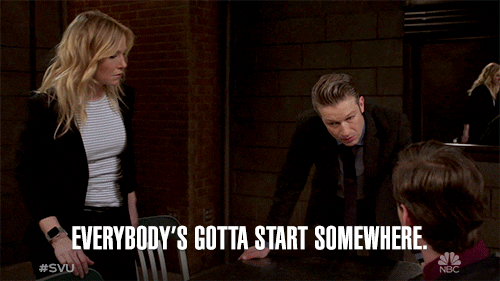 Faithfulness in small things leads to being entrusted with greater responsibility. Luke 19:11-27 reveals the parable of the minas (a mina was about three month's wages) about a man who expected his money put to work through investment. That story informs us how God feels about faithfulness and slackness. "Who dares despise the day of small things, since the seven eyes of the Lord that range throughout the earth will rejoice when they see the chosen capstone (plumb line) in the hand of Zerubbabel?" (Zechariah 4:10). This verse means that every large building has a tiny start. Buildings are finished by the faithful work of laborers, day in and day out, despite obstacles or opposition.
Remember, our Lord wants us to understand the meaning of His Word. He may have hidden the meaning, but He did not bury it so deep that it is irretrievable. I know a man who designed a treasure hunt for his wife's fiftieth birthday. Every time she found a clue, she was rewarded by finding the hidden treasure. He had hidden fifty and twenty dollar bills all over the house as a treasure for her birthday gift. The problem was, the man in his zeal made the clues too difficult. The adventuresome, intelligent and competitive wife tried valiantly to follow the clues, but could not find the stashed cash. Becoming discouraged, she sat on the carpet advising her loving husband that she was not enjoying the game. It was too difficult. God wants us to enjoy the game of discovering what His Word means!
Matthew 13:23 tells us that God wants us to find the clues He has stashed in His Word so that we understand kingdom, "But he who received seed on the good ground is he who hears the word and understands it, who indeed bears fruit and produces: some a hundredfold, some sixty, some thirty."
Faithfulness is rewarded with partnership with God, according to Matthew 25:21. God rewards us in several ways, one way being the measure of fruit our faith mixed with action yields. The greatest reward of faithfulness we receive is to be co-laborers with God Himself. 1 Peter 1:3-4 reads, "who according to His abundant mercy has begotten us again to a living hope through the resurrection of Jesus Christ from the dead, to an inheritance incorruptible and undefiled and that does not fade away, reserved in heaven for you," and 1 Peter 2:9 says we are a holy priesthood, co-regents with God.  "Our royal identity never shines brighter than when we pursue hidden things with the confidence that we have legal access," writes Bill Johnson.
This spiritual principle works in reverse, just as all Kingdom principles do. We must use the gifts, talents, and revelation that Abba Father gives us or we will surely lose them.  Just as muscle tone is lost to atrophy with lack of exercise, so are spiritual muscles weakened by disuse. To whom much is given, from him much is required (Luke 12:48). To the faithful steward, increase was given but to the unfaithful steward, his gift was taken away and given to the faithful person. This spiritual concept explains why some people "seem to have it all" or have multiple gifts and talents. Their faithfulness in the stewardship of each talent, resource, and spiritual insight has garnered favor with the King who multiplies their abilities (see Luke 19:11-27, Matthew 13:12 and Matthew 25:29).
In considering the kingdom concept of faithfulness, we see that God's character values perseverance, diligence, and stewardship. God put the first man Adam to work in the garden, Jesus put the disciples to work proselytizing with the good news and the Father still expects His children to work at the assignments He distributes today. In addition to diligence, we see that God is firm and unwavering in His application of it. While it may not seem fair if you are on the wrong end, it is delightful to be on the receiving end of faithful stewardship.
Personally, I have been given a prophetic gift to hear God through my dreams. However, this gift lay dormant the first thirty years of my Christian walk. How could that be? It was not taught. Not until hearing teaching in 2008 that God still uses dreams as He did in bible days to convey messages to His people was I informed of the possibility of hearing God in this manner. In the years since 2008, I have applied myself diligently to learn the concepts of biblical dream interpretation. I have completed 60 hours of dream interpretation training courses, read numerous books on the subject and practiced my gift consistently year after year so as to keep it fresh and flowing.
As a result, I have noticed interpreting dreams comes much easier for me today than it did when I first began. God has increased my ability to hear what He is saying through dreams and the ease with which the interpretation comes. My good stewardship of His gift has caused the frequency of my dreaming to increase (because I value my dreams) as well as the accuracy of my interpretive skill. However, if I were to stop recording my dreams and neglect the practice of interpreting them, I'd surely see my accuracy dry up.
I include this illustration to encourage you. God sees your faithfulness and will increase your range of gifts as well as your sphere of influence to share them. His timing is perfect and His accounting just and flawless. In my experience, God pays very well. His rewards are exceedingly generous!
Bearing in mind that any spiritual or natural gift any one of us has is by grace alone, there is no room for the pride of accomplishment. The Kingdom concept of faithfulness reveals God as the ever-watchful, El Roi (the God who sees and watches us), the gracious giver of good gifts to His children and as a stern taskmaster demanding accountability of what He dispenses.
Action Assignment: Read Luke 19:11-27, Matthew 25: 21-29 and Matthew 13:23. Do you think God is just in how He administrates His gifts? What are your thoughts on rescinding gifts to some and increasing them for others? Has this ever happened to you?
Categories: Book Excerpt Tattooed King Character Faithfulness Knowing God The Kingdom of God
Kathryne
Christian author and inspirational speaker of truth that makes the darkness tremble. Author of two non-fiction books at https://linktr.ee/TattooedKing